Lake Maps
2022 DNR Approved Treatment Map
Treatment Date: June 6, 2022
Aquatic Control (with DNR approval) will treat 172 acres of Eurasian watermilfoil in Bass Lake on June 6th with liquid 2,4-D. The following water use restrictions for homeowners will need to be followed for use of lake water following treatment.
Swimming – 0 days (we only ask that people not swim or boat in treatment areas while we are on the water for everyone's safety).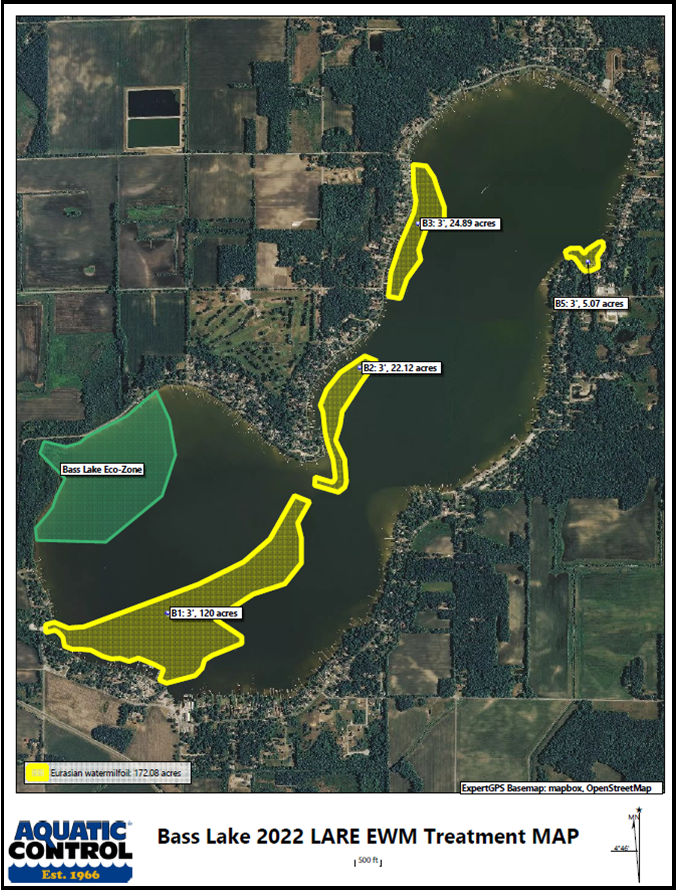 2022 Preliminary Survey Map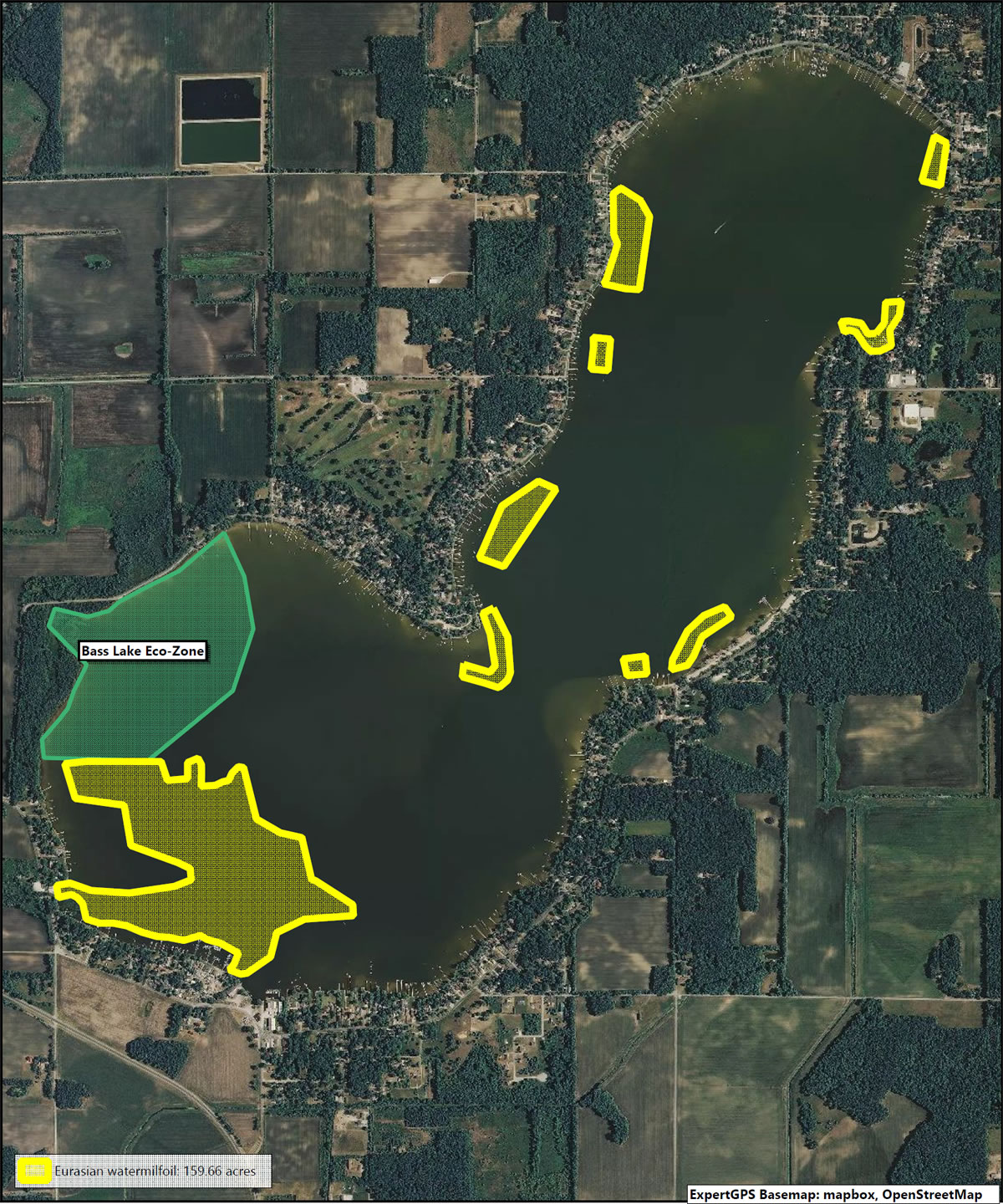 Bass Lake Amendment Map
August 11, 2021 Treatment Date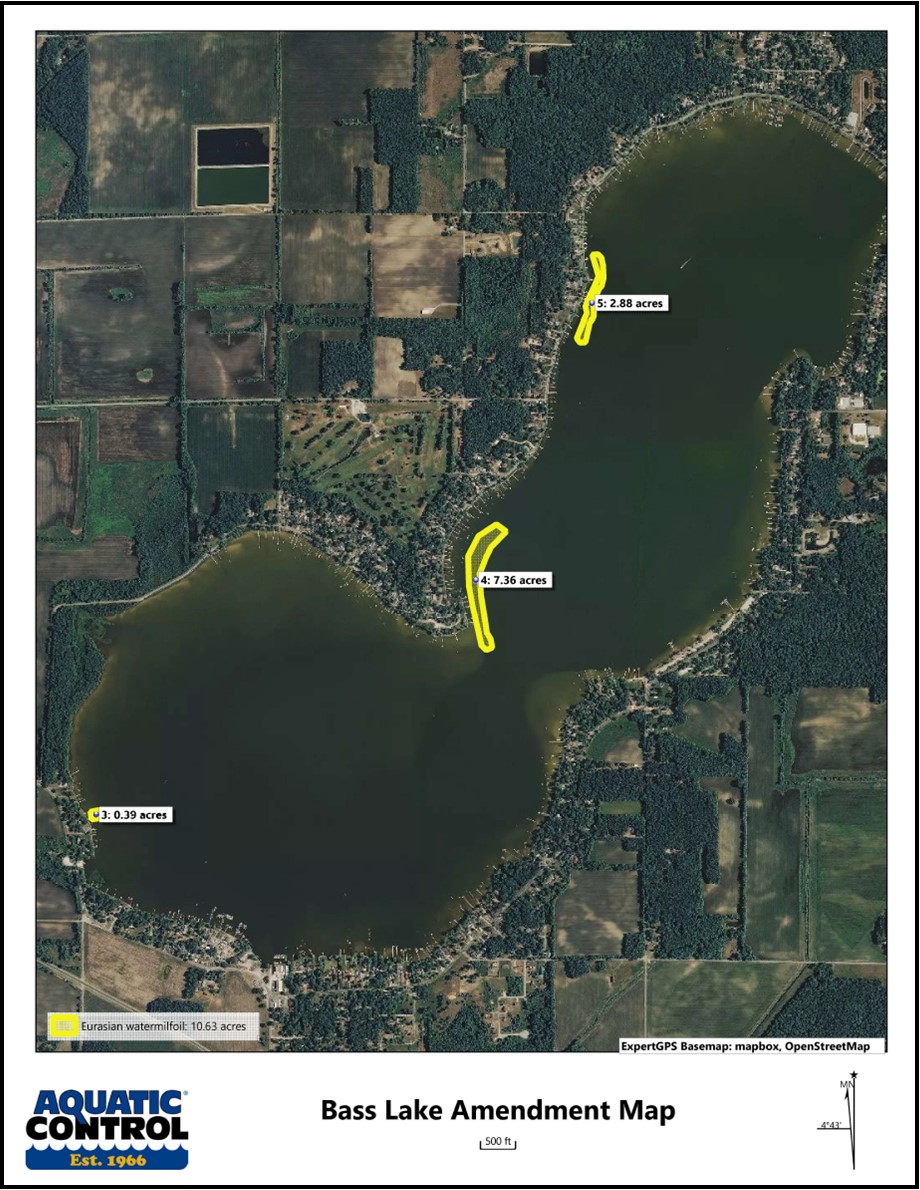 Bass Lake 2021 EWM Treatment Map
June 14, 2021 Treatment Date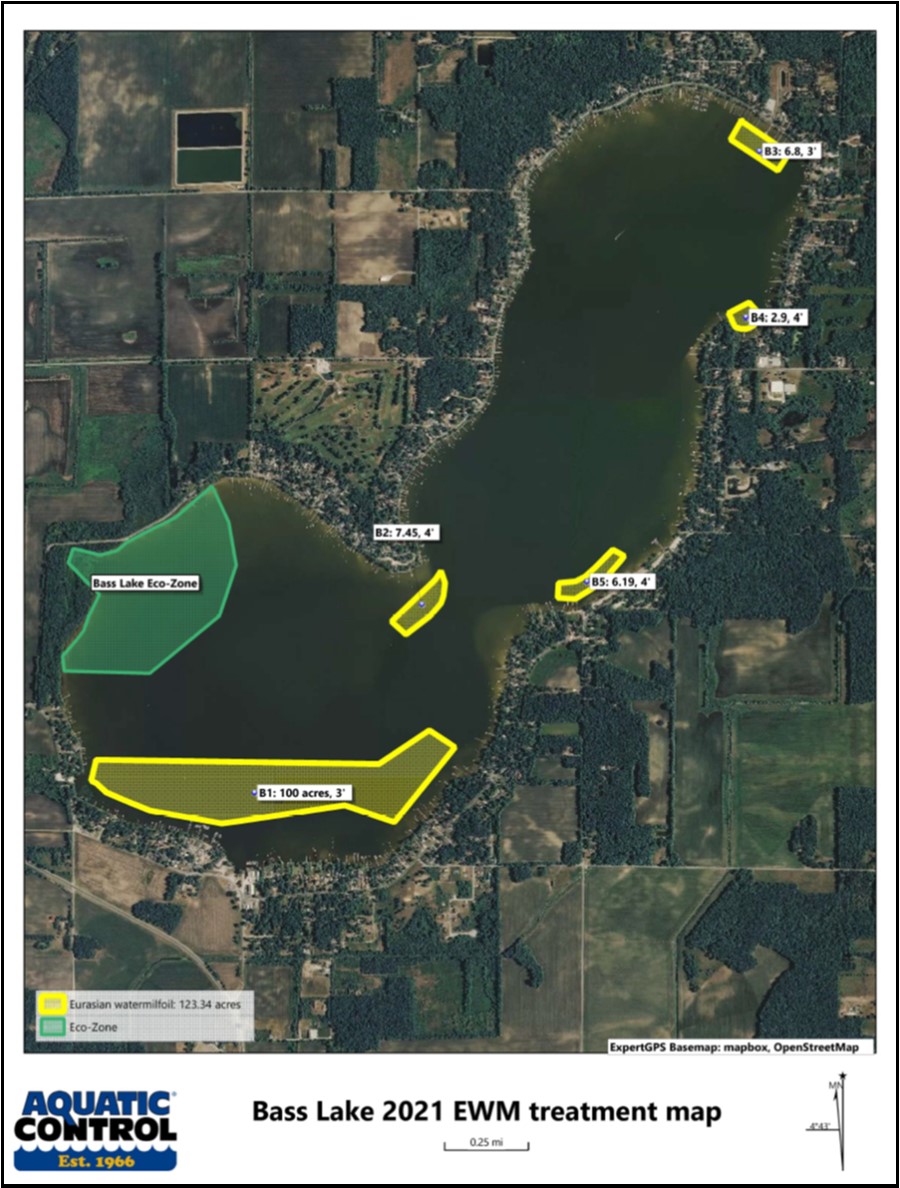 Bass Lake Bathymetric Map
Average Depth: 6.07 feet

Surface Area: 1444.50 acres

Water Volume: 8768.12 acre ft

Data Collected: 2016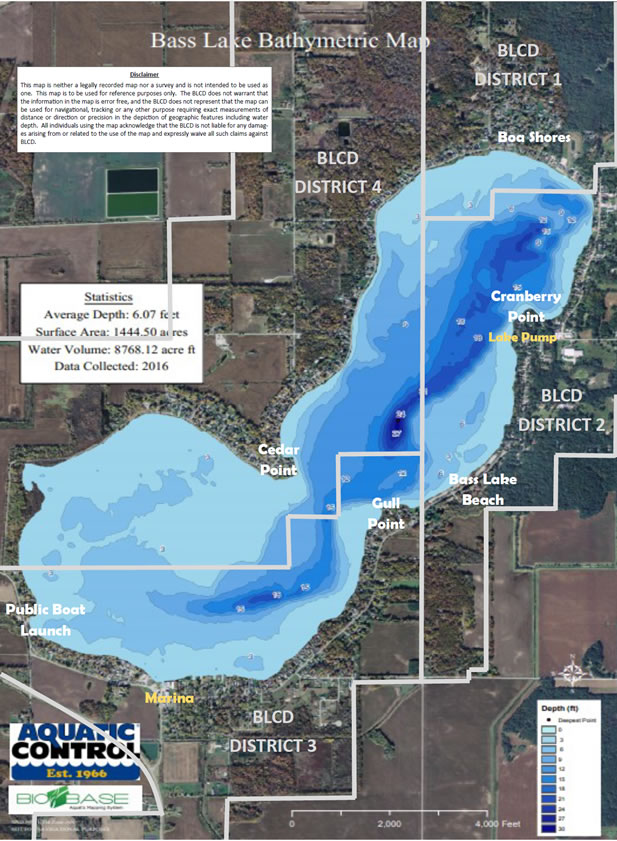 Bass Lake 2020 Milfoil Map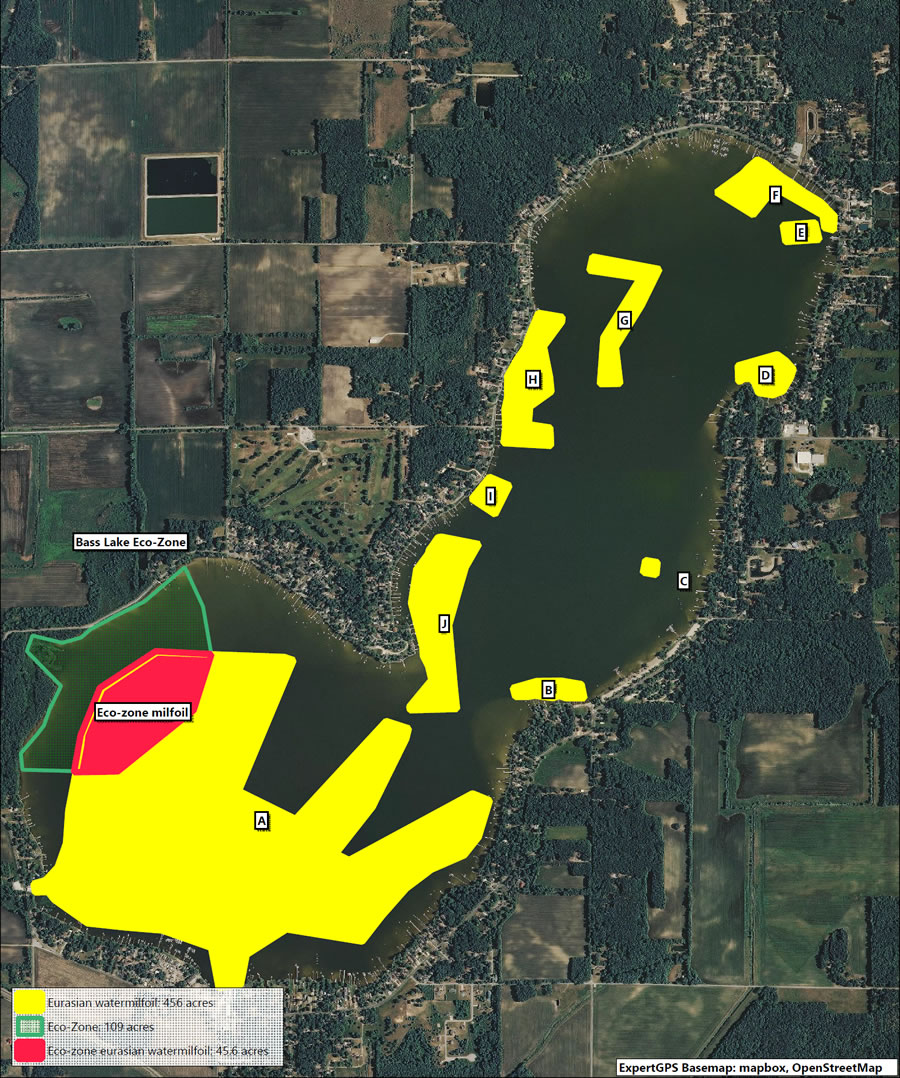 Bass Lake 2020 Treatment Map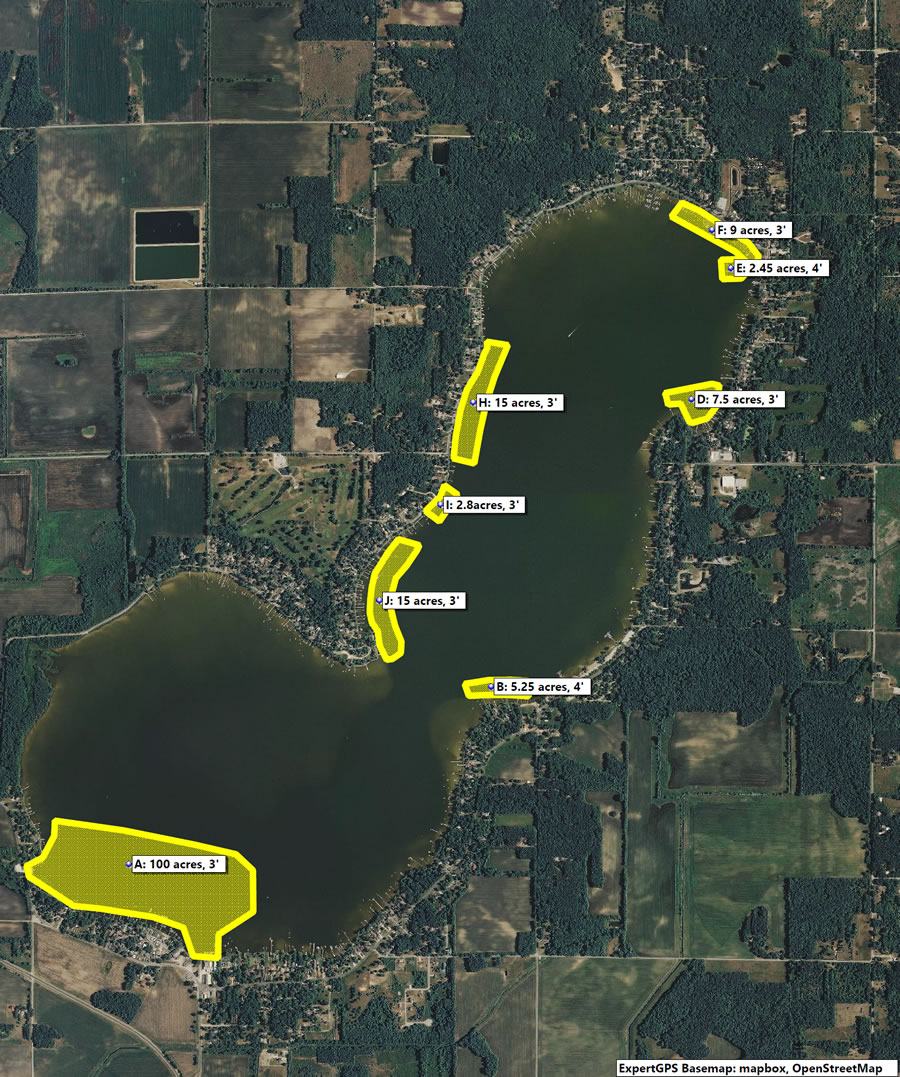 Bass Lake 2019 Fall Eurasian Watermilfoil Areas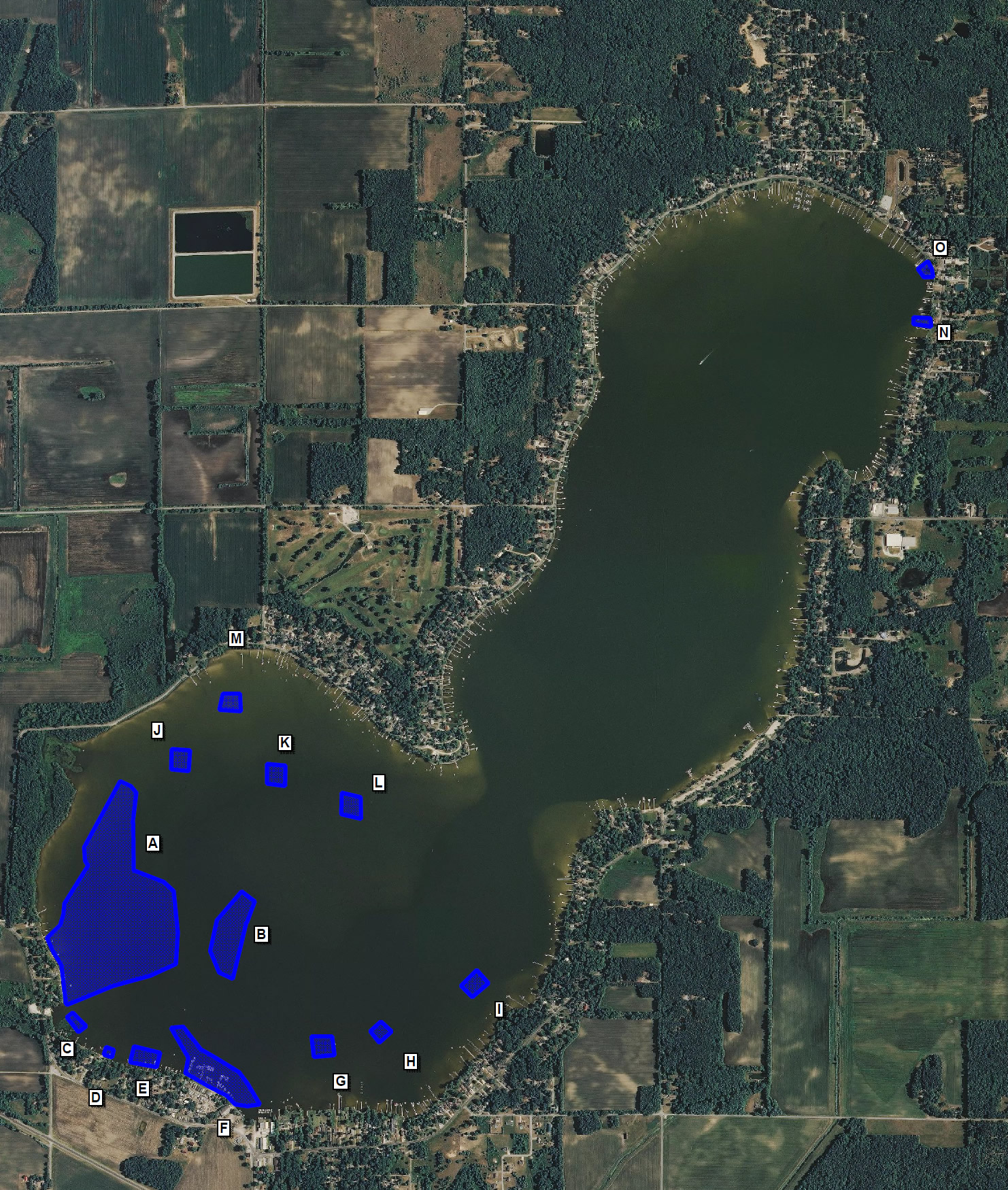 Midwest Aquatic Plant Reference Chart
To view a PDF version, click here.
To view the Midwest Aquatic Plant Management Society website, click here.